National Veterans Wheelchair Games In Salt Lake City
Posted on Thursday, June 23, 2016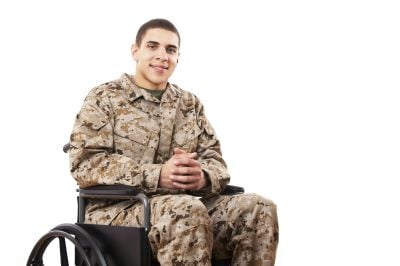 The 36th National Veterans Wheelchair Games (NVWG) will be held in Salt Lake City this year from June 27 to July 2. NVWG will hold 19 different sporting events plus a triathlon and bobsledding as an exhibition. The theme and logo will embody the gorgeous outdoors and natural wonders of Utah. Show your support to help empower veterans with spinal cord injuries, amputations, multiple sclerosis and other neurological injuries. The ultimate goal of this competitive event is to promote active and healthy lives through sports and recreation to injured veterans. 
Details And Events
All the sporting events and ceremonies of the NVWG are free and open for the public to attend! Most events will take place at the Convention Center, and some events will occur at the University of Utah, Vivant Smart Home Arena, Fat Cats Bowling, Bonwood Bowl, SLC Sports Complex, Park City, Liberty Park and Sunnyside Park. The events start Monday morning at 10 a.m. and go until Saturday at 6:45 p.m. with the closing ceremonies.
Salt Lake City hosted the Olympics and the Paralympics in 2002, so the facilities are top-class and fully accessible. The sporting events range from high-intensity sports like power soccer, basketball and quad rugby to more relaxed, skill sports like 9 ball, table tennis and bowling. To see the schedule of all 20 sports and their events, look at the event schedule.
Sponsorship And Volunteering
Sponsorships for the event come with great benefits and range from $14,000 to $150,000. Another great way to help is to join the thousands of volunteers who ensure a safe environment and a positive experience for both fans and athletes of the NVWG.
Another Way To Support Veterans
Events like this are only made possible by volunteers and others who work hard to vastly improve the lives of veterans in this country. Supporting both these outstanding athletes and other veterans who have come home disabled is an important responsibility held by everyone in this country. An easy, hassle-free way to support and benefit veterans is by donating your unwanted vehicle to Vehicles For Veterans.
Vehicles For Veterans is a 501(c)(3) nonprofit organization, so your donation is 100 percent tax deductible. Other great perks of donating your unwanted car, boat, RV or motorcycle include: free towing, saving space and sparing yourself of the hassle of selling. To donate, call 1-855-811-4838 or fill out an online donation form. Your donation will make a significant difference in the lives of veterans.