Vehicles For Veterans is a charity donation program benefiting veterans charities. We give the net proceeds from your vehicle donation to some of the most amazing veterans charities across the country!
Donate your car in Durham, North Carolina to fund veterans charities!
The people of Durham are generous and care about veterans. Vehicles For Veterans is the car donation program made for the people of Durham, North Carolina!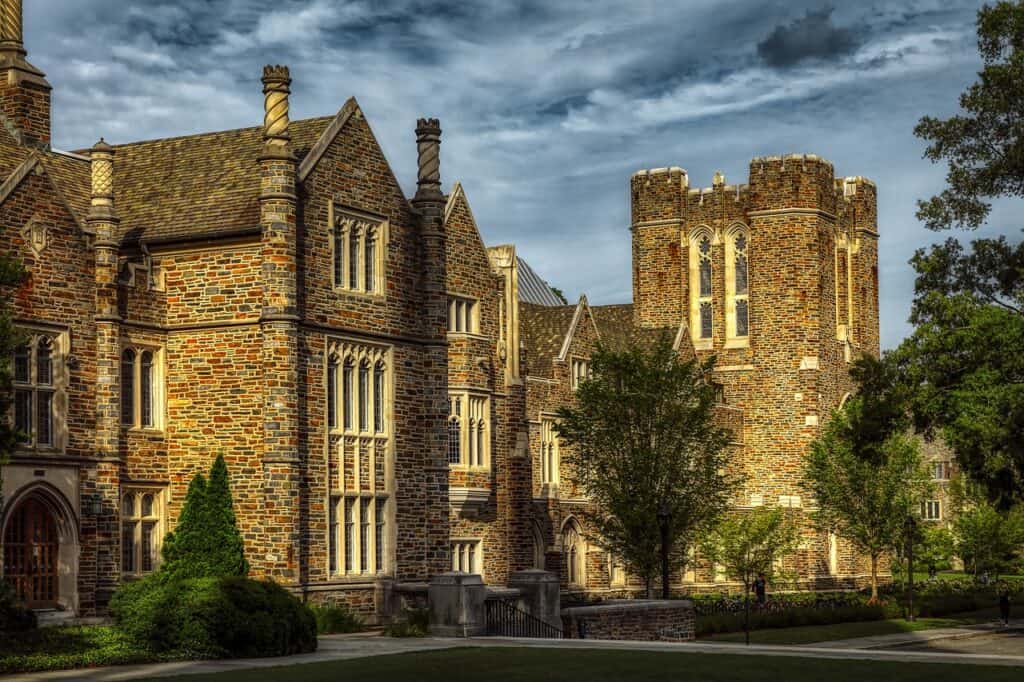 Car Donations In North Carolina Support Veterans
Perhaps the easiest way to help our U.S. veterans is with car donation. Vehicles For Veterans makes the process convenient and beneficial for you! Plus, we get the most out of your donation--helping veterans the most we can through our great charity recipients.
Vehicle donation is a great way to give back to those who sacrificed for our country. Our experienced team gets the most funds possible from your car donation at auction.
We distribute the proceeds to amazing veterans charities. These great charities are located all over the country and they are the best of the best when it comes to helping veterans and their families in meaningful ways!
Some benefit disabled veterans, others help with housing, medical services, and many other important programs to support our country's veterans!
Vehicles For Veterans is THE program for your Durham vehicle donations!
Durham Area Charity Vehicle Donation Benefits You Too!
Did you know your donated vehicle can benefit you too? Yes, while our main goal is to raise funds for veterans and their families, we take care of our donors as well!
Here are some of the benefits you can enjoy when you give a vehicle to Vehicles For Veterans:
Great Tax Deduction:
Your generous vehicle donation earns you great tax benefits. We sell, recycle or auction your donated vehicle.
Your tax-deductible receipt will reflect the auction final sale price of your car donation! The more we get out of it for amazing veterans, the more you get as well.
If your unwanted car sells for less than $500, you can claim the fair market value up to $500 for your deduction.
We send your tax-deductible receipt in the mail after your donation is complete. You can use it to claim your federal deduction for this tax year!
Ask your tax professional for tax advice to help get the maximum possible tax deduction for your specific vehicle donation.
Donating really pays!
Free Vehicle Pickup:
If we accept your North Carolina car donation, we come TO YOU with FREE towing! We care about our generous Durham, NC donors.
Wherever you are in the Durham area, we will come to you with free towing to make the car donation process as convenient as possible for you! We arrange your vehicle pick up at no cost to you.
Convenient Donation Process:
It means a lot to us that you support our mission to help veterans! We want to do everything on our end to make the charity vehicle donation process easy!
In your initial call, our experienced vehicle donation representatives are here to answer any questions you may have regarding title transfer, recycling cars, how your donation sells at auction, how to donate a car online, and more! Plus, we take care of the paperwork, and walk you through anything the state requires of your on your end!
An authorized agent is here to help with more specific title questions as well! Give us a call at 1-855-811-4838, and we will answer any online form questions you may have!
Avoid The Hassle Of Selling, Storing, Or Fixing Your Car:
Selling your car means posting ads, meeting for test drives, and haggling for price. At the end of the day, your tax perks from donating will often get you a comparable amount to how much cash you get from selling.
The difference is, car donation is hassle-free. Plus, it makes a huge difference for veterans which is the best benefit!
Storing your car means your space is taken up. When you donate a vehicle in Durham, you are one easy step from a free garage or driveway!
Fixing your car can be more expensive than it is worth. Donating a car in Durham, NC avoids spending a fortune on repairs! Plus, you can save yourself a lot of time if you're doing it yourself! We accept most vehicles, running or not!
The Gift Of Giving To Charity
The best benefit of all is that car donations benefit veterans! It's as simple as donate a car--help veterans!
How great is that? It's so convenient for you, and it makes a huge difference for our veterans!
It's one easy step to benefit a deserving charity: donate a vehicle. A veteran and their family will experience grateful joy with the help they receive from a great charity.
If you have an unwanted vehicle, donate it to Vehicles For Veterans! With benefits like these, a charitable contribution is a win-win!
Free Towing For North Carolina Car Donation
We come to you almost anywhere in North Carolina with free pick up for your donated cars!
Asheville
Chapel Hill
Durham
Fayetteville
Wilmington
Queen City
Wake Forest
And almost anywhere else in NC!
We will pick up your old car, truck, motor home, or other accepted vehicle donation with a tow truck for free!
We Accept Most Types Of Vehicle Donations In North Carolina
Our vehicle donation services accept most types of vehicles!
Cars
Trucks
Recreational vehicles
Motorhomes
Motorcycles
SUVs
Vans
Boats
Watercraft
Trailers
Other motor vehicles
Other vehicle types
And much more!
Whether you have cars, a van, pickup truck, RV, motorcycle, SUV, boat, jet ski, trailer, or other vehicle, we accept most vehicles! We come to you with free pick up for your generous vehicle donation.
We accept most vehicles, running or not. Give us a call to see if we'll accept your donation!
Three Simple Steps To Support Veterans!
Are you ready to donate? Great! The best choice for your generous North Carolina charity is Vehicles For Veterans!
We make donation easy with three simple steps:
Call us at 1-855-811-4838 or simply fill out our online donation form to donate your car. Our experienced team is here to help with title questions and paperwork! We make it easy!
Within 24 hours of the next business day, we contact you to arrange a convenient time for your free vehicle pick up. We come to you in Durham, NC or almost anywhere else in North Carolina to pick up your donation at no cost to you!
After your North Carolina donation is complete, we mail your tax-deductible donation receipt. Use this tax receipt at tax time to claim your deduction!
Donate a car in Durham, North Carolina to help veterans today!
Donate Your Vehicle And Give Back To Veterans
Of the 19.6 million veterans in the U.S., many require support that comes from your vehicle donation. To donate your vehicle call or fill out the form below.