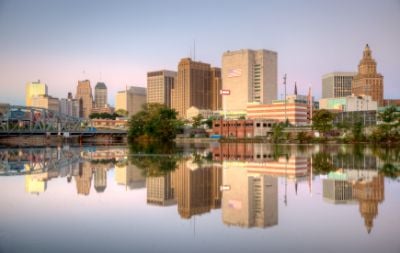 Veterans have served their country in many irreplaceable ways. Programs and resources for veterans are a vital part of their transition back into civilian life. You can make this transition easier and more accessible while giving back to our nation's community of heroes. Donate your car to Vehicles For Veterans in Newark, New Jersey and you can help fund the support that our veterans inarguably deserve.
The Benefits Of Donating Your Car
When you donate your car, RV, boat, truck, or motorcycle to Vehicles For Veterans, you can help to make a valuable difference. You also receive some amazing benefits as well:
Free towing from any location. Whether you live in Newark, Jersey City, or Trenton, we'll come to you, no matter where you're located in the state.
An amazing tax deduction opportunity. We are a 501(c)(3) nonprofit organization, so your donation to Vehicles For Veterans is 100% tax deductible for this year.
We take cars in any condition. Even if your car wouldn't be profitable to sell on your own because of its age or condition, your donation is still valuable enough to benefit the lives of veterans all across the states.
Complete care of your donation service and absolute professionalism. We make the process of donation easy and fast for you!
Free Towing, Anywhere In New Jersey
We pick you up for free, anywhere in New Jersey, even if your vehicle doesn't run! Including:
Lakewood
Edison
Woodbridge
Toms River
Trenton
Clifton
How To Donate Your Vehicle In Newark
Our donation process couldn't be easier. Once you've made the generous decision to help support our troops, there are a few simple steps to follow in order to start making an impact right away!
Call 1-855-811-4838 to schedule the pick-up date for your vehicle. While calling, you can also ask any questions you may have about your donation with our representatives.
Alternatively, you can fill out a donation form online. You'll be contacted by our staff within 24 hours of the next business day to schedule your pick-up.
Save your tax-deductible receipt for next year's taxes and enjoy your charitable tax deduction! Any donations we receive by 11:59 p.m. on Dec. 31 count for the same tax year.
There are approximately 21.8 million veterans living in the United States. They helped to protect our country and ensure our safety and freedom. Now they need your help. Ease their transition back into civilian life by donating your car, RV, motorcycle, or boat to Vehicles For Veterans.