Vehicles For Veterans reviews rank excellently among the highest for all national charities with a perfect five stars on Trustpilot. In fact, 92 percent of Vehicles For Veterans donors have either given an "Excellent" or a "Great" Vehicles For Veterans review. That makes us one of the best car donation charities in the U.S.
We achieve these high reviews for Vehicles For Veterans with our transparency and trustworthiness, our fast and easy process, and the great causes we support with significant contributions.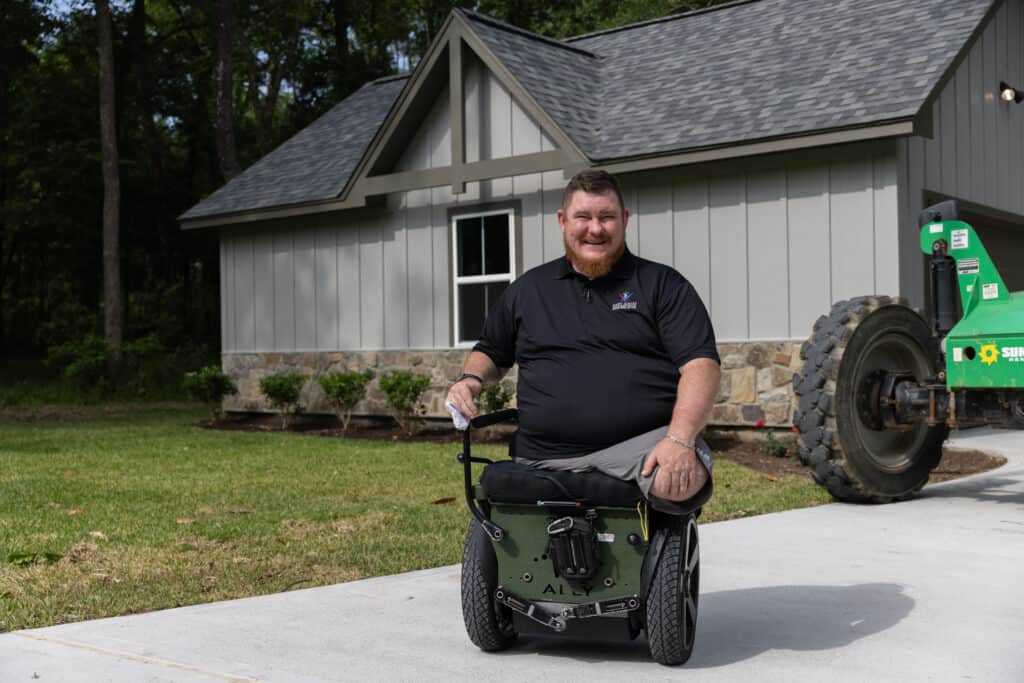 Transparency And Trustworthiness With Vehicle Donations
Vehicles For Veterans is a trustworthy, IRS-registered nonprofit 501(c)(3) car donation organization. Vehicles For Veterans benefits many veteran charities across the country, helping to bring financial support, transportation, housing, medical treatment, and even scholarships to disabled/wounded veterans & their families .Car donations and other vehicle donations benefit reputable charities like Oscar Mike Foundation, The United Service Organization (USO), Homes For Our Troops, Operation Homefront, K9s For Warriors and so many more listed here.
One Of The Best Car Donation Charities
You might ask yourself, "Is Vehicles For Veterans legitimate?" That is a very important question when dealing with our nation's servicemembers. Through our transparency, you can easily verify Vehicles For Veterans. A great way to start is by consulting the world's largest source of information on nonprofits, GuideStar. You will quickly find out Car Donation Foundation d/b/a Vehicles For Veterans has earned the GuideStar Gold Seal of Transparency. Vehicles For Veterans earned this by demonstrating its commitment to transparency.
Your donated cars help raise funds to benefit thousands of veterans across the U.S.
Fast And Easy Vehicle Donation Process
One thing you'll notice when reading the thousands of positive Vehicles For Veterans charity ratings and reviews on Trustpilot is that our generous donors really appreciate our convenient donation process. But don't take our word for it; check out these reviews about our process!
TrustPilot Reviews
"The process was easy. I wanted to donate to an organization that meant something to my family. My dad is a Vietnam Vet and retired career Army." Melissa, Verified Donor

"The whole process was very simple from the beginning, starting with a phone call until my vehicle was towed away. It was very satisfying knowing my donation went to a very great cause!" Randall Akau, Verified Donor

"It was a great experience from start to finish! Flawless." Kenneth Hoffman, Verified Donor

"I was surprised how quickly and easily the whole process was. I was able to arrange next day pick up of the vehicle and received the tax deduction letter fairly quickly after sending in the title (as vehicle was in VA and title in my home in DE). In addition, it sold for more than the initial tax deduction amount so the organization sent an updated letter to me. I would recommend this organization to anyone in the future." Sheldon Stept, Verified Donor
Your Car Donations Are Tax Deductible
Because Vehicles For Veterans is a trusted IRS-registered nonprofit, we give you a 100 percent tax-deductible receipt after you donate your car. We also provide free towing and pick up for your donation. Plus, because of our outstanding five-star customer service, the process is convenient for you.
We Reach Veterans Where Most Car Donation Programs Cannot
Most importantly, Vehicles For Veterans is trustworthy with the proceeds from your car donations. We are proud to benefit wounded/disabled veterans, giving them a place to recover from active service through housing, medical treatment, transportation and much more. How much of our car donations had an impact since 2010?
The Money Raised From Your Vehicle Donations Is Massive
Vehicles For Veterans & Car Donation Foundation have donated over $147 and counting, helping thousands of veterans and their families get the help they deserve. You help us raise funds for an amazing cause. Through our car donation program, your donated vehicles help reputable charities do what they do best, help veterans get the resources they need to thrive.
Vehicles For Veterans is a registered 501(c)(3) non-profit, which means we give you a tax deductible receipt that other car donation programs will not.
The Great Causes We Support With Your Car Donations
Vehicles For Veterans helps many reputable charities throughout the U.S. like: Oscar Mike Foundation, The United Service Organization (USO), Homes For Our Troops, Operation Homefront, K9s For Warriors, Veterans Airlift Command, Fisher House Foundation, Semper Fi Fund, Bob Woodruff Foundation, Operation Gratitude, Tragedy Assistance for Survivors, Echo Hill Ranch, Minnesota Military Family Foundation, Hope for the Warriors, Intrepid Fallen Hero's Fund, Warrior Bonfire Program, Folds of Honor Foundation, America's Warrior Partnership, and Gary Sinise Foundation. In the past, Vehicles For Veterans has also donated proceeds to Disabled American Veterans (DAV).
Help Us Further The Work Of These Veteran Charities
By donating your car, boat, RV, motorcycle or other vehicles, you can support these charitable organizations and further their important work for veterans. Veterans have given so much with their service. Help give back by donating your car to Vehicles For Veterans. For more information on financials and leadership for CDF/VFV, please go to the car donation foundation website.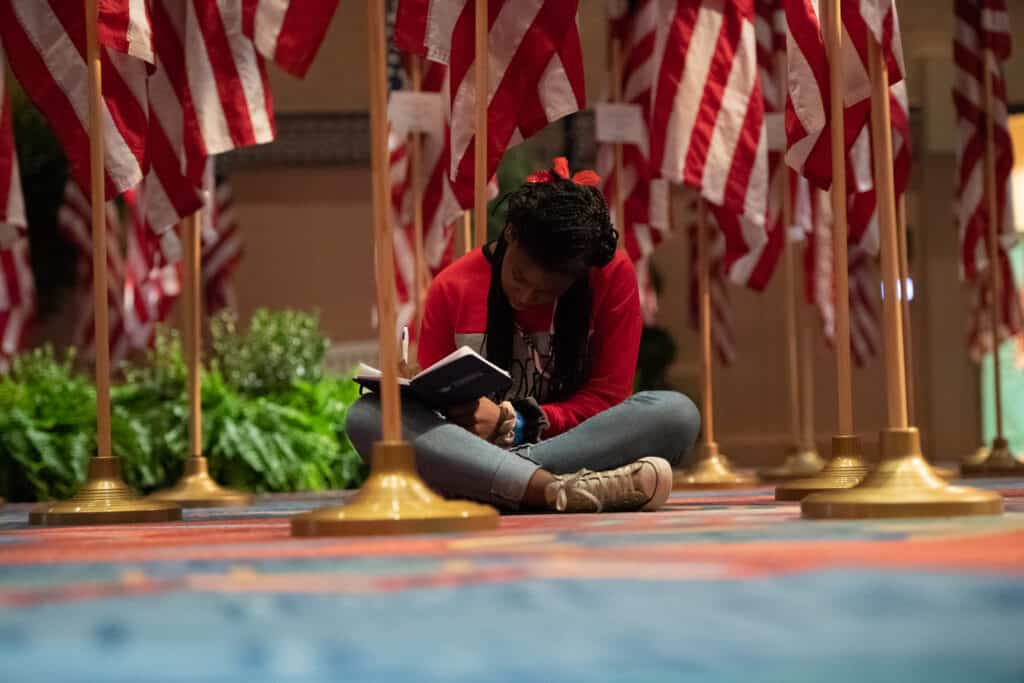 Thank You From 'Intrepid Fallen Heroes Fund'
June 13, 2022

Dear Vehicles For Veterans,

Thank you for your very kind contribution of $120,749.36 to the Intrepid Fallen Heroes Fund (IFHF). Your help is critical to our efforts supporting thousands of our nation's military personnel suffering the effects of Traumatic Brain Injury (TBI) and Post-Traumatic Stress (PTS).

Since 2000 hundreds of thousands of American personnel have been diagnosed with TBI, and without proper treatment it can have a devastating effect on them and their families. IFGF is tackling this critical need by building a series of ten Intrepid Spirit Centers to diagnose and treat these injuries. Thanks to you and thousands of other supporters who share a concern for those who serve our nation, eight centers have been completed to date.

The Intrepid Spirit Centers provide our wounded heroes in uniform the world's best TBI care. Center clinicians and their therapists work together to develop a unified treatment plan for each patient and to deliver that care, all within the Intrepid Spirit Center. This method has achieved amazing results, allowing more than 90% of patients to continue to serve on Active Duty in the armed forces.

Thank you again for your very generous gift and for remembering the sacrifice of so many American patriots who have stood in defense of our nation.

Sincerely,

David A. Winters

President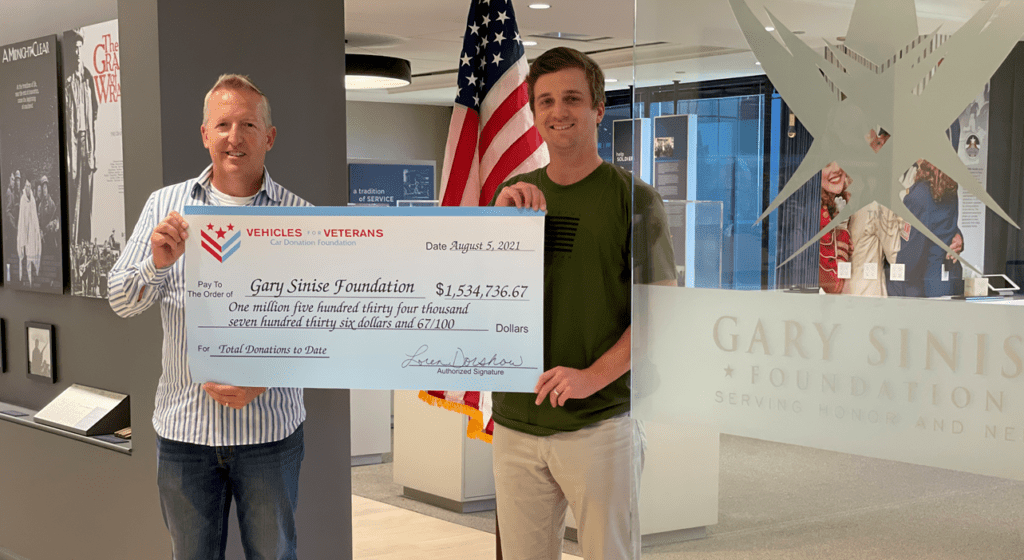 Thank You From 'Homes For Our Troops'
Dear Vehicles For Veterans,

Since our founding in 2004, Homes For Our Troops has made it our mission to put severely injured service members and their families into their forever homes. These Veterans, empowered by the freedom and independence gained by living in their new specially adapted custom home, are able to focus on their recovery and start rebuilding their lives. Veterans living in HFOT homes have done everything from pursuing educational degrees, starting nonprofits and small businesses, expanding their families through births and adoptions, and even competing in the Paralympic Games abroad.

HFOT is only able to do this life changing work because of our dedicated supporters. The Car Donation Foundation's generous gift of $81,041.37 helps advance our mission of building and donating specially adapted custom homes for severely injured post-9/11 Veterans, enabling them to rebuild their lives. There are still an estimated 1,000 Service Members who have returned from Iraq and Afghanistan with injuries so severe that they require specially adapted homes. Our goal is to provide an HFOT home to every Veteran who qualifies for one, build where they want to live and to continue to assist them in rebuilding their lives long after the completion of their home. With this contribution, we are one step closer to completing our mission.

On behalf of HFOT, our Veterans and their families, thank you for helping us "Build Homes and Rebuild Lives."

Sincerely,

Chris Mitchell

Director of Development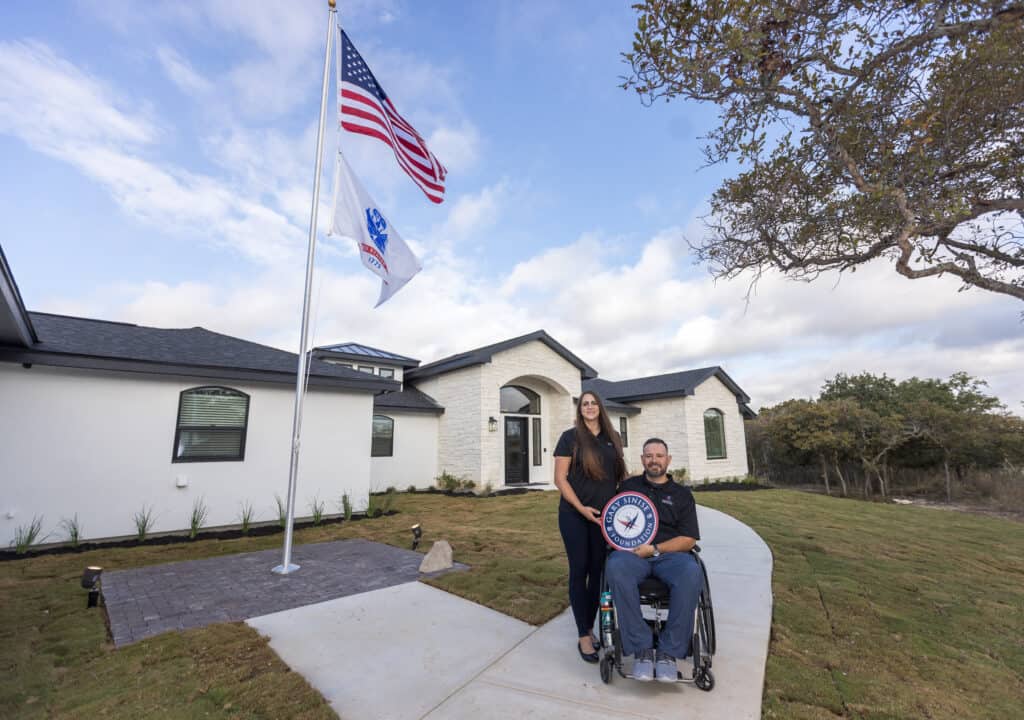 Donate Your Car Today
Donating your car to Vehicles For Veterans has many benefits both for you and the thousands of disabled and wounded veterans across the country. We come to you with hassle-free pick up and free towing. The process is fast and easy. You receive a 100 percent tax-deductible receipt. Best of all, your vehicle donations benefit the veterans who need it most.
Here's How To Donate Your Car To Help Veterans
If you are looking to donate your car to one of the best car donation charities in the U.S., just follow these steps to make your donation:
Please call 1-855-811-4838 for immediate scheduling of your vehicle pick-up.
Alternatively, you may make your vehicle donation by filling out our online car donation form. If you choose this method you will be contacted by a member of our vehicle donation services staff within 24 hours of the next business day to arrange for your vehicle pick-up.
After you've made your vehicle donation, watch for your tax-deductible receipt to arrive in the mail. Save this for your taxes and enjoy your charitable tax deduction! Find out more about fair market value and what you can expect from the car donation process here.
We Accept Vehicle Donations Of Almost All Types
Vehicles For Veterans accepts donations like:
Cars
Recreational Vehicles
Motorcycles
Trucks
SUV's
Boats
Trailers
And more
Schedule Your Vehicle Pickup Today!
Your charitable donations help more than you know! Benefit countless veterans and get the tax benefit of a donated vehicle with just the click of a button. Our non profit status and great service reviews make us not only a legitimate charity but one of the best car donation charities in the U.S. Donate your unwanted car with this donation form today!