Did you know you can donate a car in Topeka, KS to benefit American veterans? Vehicles For Veterans is a vehicle donation program supporting veterans charities throughout the U.S.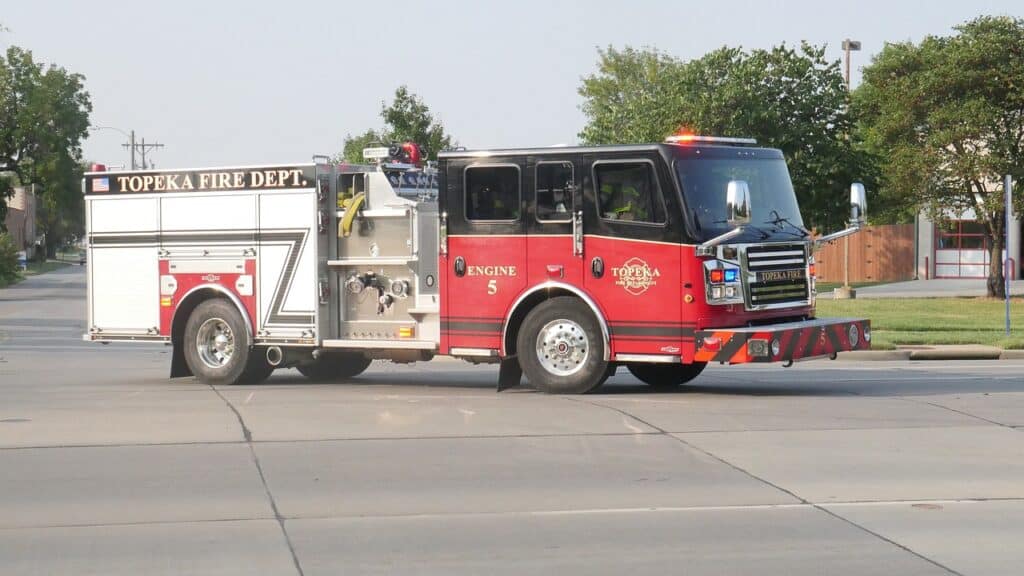 You can support the amazing work of a veteran's favorite charity from your home in Topeka, KS. Vehicles For Veterans is a nonprofit organization benefiting a select group of American veterans charities with important missions and services.
Read on to learn more about one of the best car donation charities, Vehicles For Veterans.
Vehicle Donations Support Important Work Of Veteran Charities
Your charitable contribution of a vehicle donation helps to fund the work of veterans charities. These charities each have specialties such as healthcare, adaptive care, adaptive equipment, housing, mental health, service animals, etc!
Our vehicle donation program only works with charities who make the most out of gross proceeds received to make a real difference for veterans! Donated vehicles raise funds to support the mission of these amazing charities.
How Does Our Vehicle Donation Program Work?
Our vehicle donation program does not donate cars directly to veterans.
We accept car donations, and then we take care of all the work to auction or recycle these motor vehicles. After your vehicle sells, we donate the proceeds from your donated vehicle to our veterans charity recipients!
These generous vehicle donations in Topeka, KS raise funds to make a huge difference for our American veterans. You can donate your car in Topeka today to support the mission of amazing veterans charities!
Plus, we come to you with free pick up and you get an amazing tax deduction! Car donation is a win-win!
Car Donations Benefit You Too!
Car donation should work for you while it does amazing work for veterans! Vehicles For Veterans makes sure our donors are taken care of!
Here's a handful of the benefits you can enjoy when you donate a car:
Vehicle Donations Earn You A Great Tax Deduction
You get a great tax deduction with your car donation! After your donation is complete, we send a tax receipt in the mail.
You can work with a tax professional or tax advisor for tax advice on how to make the most of your tax-deductible receipt!
Your deduction will reflect the sales price of your donated vehicle. If your vehicle's full sale price is under $500, you can claim the fair market value up to $500.
If your vehicle sells for over $500, you don't need to worry about the fair market value. In that case, your tax receipt will be determined by how much the vehicle sells for.
Complimentary Pick Up For Your Car Donation
We come to you with free towing almost anywhere in Kansas! If we accept your vehicle, we work with a licensed tow company to pick up your tow truck accessible donation!
We are dedicated to making the whole process easy for you so we can make a difference for veterans.
We Make The Entire Process Convenient
The only receipt we need to pull to prove our donation experience is great is our five star review average on trust pilot. Our experienced team is here to answer all your questions about title transfer, IRS guidelines, clear title, lien holder listed, registered owner, etc!
Avoid The Hassle Of Selling, Storing or Repairing Your Unwanted Vehicle
Donating is the best option for your vehicle. Yes, it's better than selling, storing, or fixing your vehicle.
Selling means posting ads, haggling for price, scheduling test drives, etc. Car donation eliminates the hassle and you get paid with a tax deduction!
Storing means having less space for the cars you actually want and use!
Repairing can be expensive and time-consuming. Save yourself the trouble with car donation!
You Make A Huge Difference For Veterans When You Donate Your Vehicle
The best benefit of all is the knowledge that your generous donation helps American veterans through amazing veterans charities!
We Accept Most Vehicles In Most Conditions
We accept cars, running or not. We also accept other forms of auto donation!
Give us an initial call at 1-855-811-4838 to see if we'll accept your car donation. We accept many vehicle types, including:
Cars
Trucks
Trailers
Recreational vehicles
SUV's
Motorcycles
Watercraft
Motorhomes
Boats
Jet Skis
And much more!
Donated cars with our vehicle donation services can change veteran lives for the better! Donate a vehicle to make a difference for veterans and their families today!
We Come To You In Kansas With Free Towing
Vehicles For Veterans is among the best car donation charities! Free towing wherever you are in Kansas is just one reason why!
Donate a car, and we will be there to pick it up free of charge! After we accept your car donation, we come to you anywhere in Kansas to pick it up, including:
Kansas City
Topeka
Lawrence
Shawnee
Lenexa
Manhattan
Salina
And wherever else in Kansas!
Car donation benefits veterans in so many impactful way! It should be beneficial for you when you donate a car too!
We take pride in taking care of our donors when you donate a car! Car donation should be great for the donor and the charity recipient.
Car Donation In Three Simple Steps
Donating a car should be easy! That way, you can walk away from helping veterans with a great experience!
We strive the make car donation easy! We made the donating process easy with three simple steps:
Call us at 1-855-811-4838 or fill out our online form. The easy online donation form or an authorized agent will guide you through the process and answer you car donation questions!
Within 24 hours of the next business days, we will reach out to schedule your free towing!
After your car donation is complete, we send your tax-deductible receipt in the mail. Use this tax receipt on your IRS form 1098-c to claim your tax benefits. Donating really pays!
Donate A Car Today!
Donating an unwanted vehicle makes a big impact for American veterans. Donate your car today to support the work of amazing veterans charities!