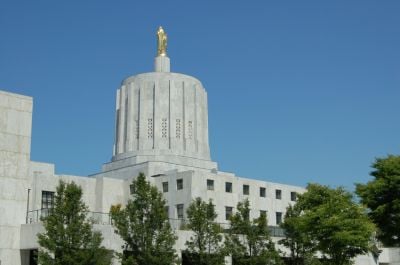 The transition back to civilian life is already difficult for many American veterans, making it even worse when they bring a wide range of issues home. Support these veterans in need by making a car donation to Vehicles for Veterans, benefiting disabled and other veterans programs throughout the country.
Help Disabled Veterans
When you donate a car, truck, boat, motorcycle, camper, or Jet Ski to Vehicles for Veterans, you can help to provide a better life for veterans in the U.S. Your donation helps to provide funding for disabled and other veterans programs.
A wide variety of services and resources are available for veterans to use during the difficult transition to life as a civilian. No veteran should have to go at it alone.
What Car Donation Can Do For You
Besides the opportunity to help veterans all over the country, our car donation also benefits you!
Enjoy fast and free pick up or towing of your vehicle, anywhere in Oregon including Portland and Eugene.
Get a great tax deduction for your charitable contribution.
Get rid of a vehicle in an easy and hassle-free way. Why pay car insurance and maintenance fees on a vehicle that hardly, if ever gets used?
Car donation is easy and hassle-free, and it also contributes to the green movement. Make your environmentally-friendly car donation today!
Three Easy Steps To Donate A Car
It just takes three easy steps to empower disabled veterans in the U.S.
Call us at 1-855-811-4838 or fill out our easy vehicle donation form. Our experienced vehicle donation representatives are available any time to help you with the donation process and answer any questions you might have.
Next, we'll contact you within 24 hours of the next business day to arrange for your vehicle pick up! At no cost to you, we tow all vehicles, anywhere in Oregon. We'll take your old car even if it doesn't run.
Finally, we'll mail out your tax deductible receipt. Save this and deduct it from your taxes at the end of the year. Any donations we receive online before 11:59 p.m. on Dec. 31 counts for that tax year, so now is the perfect time to donate a car to charity.
Make a difference in the lives of American veterans and donate your car today.