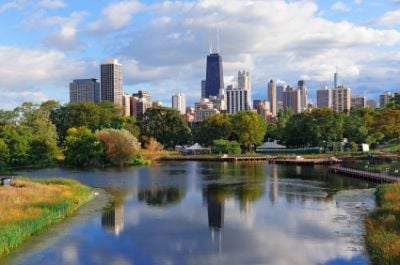 Programs that help give veterans a better life not only help veterans themselves, but the community as a whole. Veterans have sacrificed so much in their service of our country, and you can do something to give back by making a vehicle donation to Vehicles For Veterans. Our car donation program benefits disabled and other veteran programs that support veterans when they need it most.
Veterans Benefit From Your Chicago Car Donation
Your car donation will help make a real difference in the life of a disabled veteran and veterans who are going through hard times. When you donate a vehicle to Vehicles For Veterans, the proceeds from your donation help more veterans have access to the healthcare, programs, and services they deserve.
Whether veterans are just returning from war or are facing challenges here at home, your donation will help veterans receive programs and services to support their needs.
Car Donation Is Easy And Beneficial
If you would like to donate a car, you will receive many great benefits as well. Best of all, we take care of everything for you. Our program offers:
Professional service that makes the donation process easy and hassle-free.
Free pick-up or towing of vehicles anywhere in Illinois including Naperville, Joliet, and Aurora.
A great tax deduction. Since Vehicles For Veterans is a 501(c)(3) nonprofit organization, your donation will entitle you to a the maximum possible tax deduction for your charitable contribution.
The knowledge that your vehicle will help veterans throughout the U.S.
Donating A Car Just Takes Three Easy Steps
Whether you make your vehicle donation online or by phone, we make it easy for you.
Start by giving us a call at 1-855-811-4838 or filling out our easy vehicle donation form. Our experienced vehicle donation representatives are available any time to help you with the donation process and answer any questions you might have.
Next, we'll contact you within 24 hours of the next business day to arrange for your vehicle pick up! At no cost to you, we tow all vehicles, anywhere in Illinois, including Springfield, Rockford and Aurora. In most cases, we'll take your car even if it doesn't run.
Finally, look for your tax deductible receipt to arrive in the mail. Save this and deduct it from your taxes at the end of the year. Any donations we receive online before 11:59 p.m. on Dec. 31 count for that tax year, so now is the perfect time to donate a car.