People of Naperville, donating your car is a great way to support our troops when they come home. It's quick and easy to help U.S. veterans in Illinois while getting a great tax-deductible receipt!
Naperville, Illinois car donation is a great way to benefit the heroes who fought for our country. A donated vehicle goes a long way to help veteran charities achieve their important missions.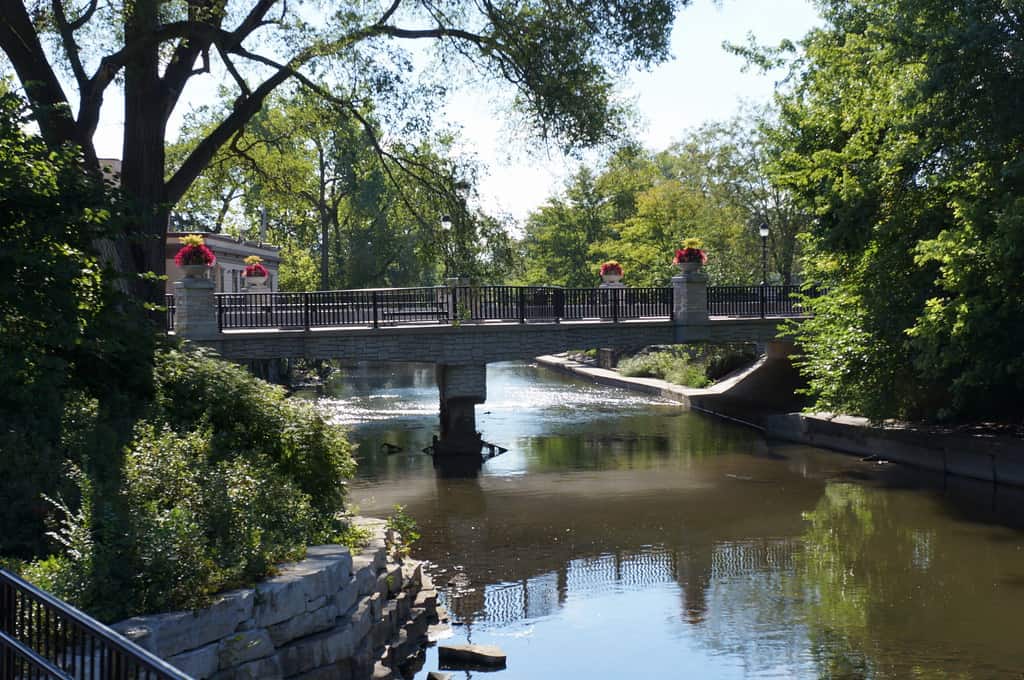 Naperville, IL Residents Care About Their Community And Veterans
Naperville, IL residents are known for their charity and care for their community. Now, all you need is a donated vehicle to make a big difference in the Naperville area.
You can help those who fought for our freedom as they return home with an Naperville, Illinois car donation. Car donations benefit the best veteran charity programs across the U.S.
Illinois Car Donations Program Makes Car Donations Easy
Our charity vehicle donation program comes to you anywhere in Naperville, IL to pick up your vehicle for free. That's right, Vehicles For Veterans (VFV) offers all our donors 100 percent free towing!
Our professional team makes donating fast and simple, so you don't have to worry! Plus, Since we're a 501(c)3 IRS-registered charity, you get a tax-deductible receipt with your vehicle donation.
We make the Naperville, IL car donation process easy so you can help your community faster. After your vehicle donation in the Naperville area, we come to you with free vehicle pickup.
We accept cars in most conditions, running or not!
The people of Naperville, IL are always willing to step up for great causes. Car Donation Foundation's Vehicles For Veterans vehicle donation program quickly turns what can be a burden into a blessing.
Your Donated Cars Help U.S. Veterans
Our vehicle donation charity in Naperville, IL and the Naperville area benefits troops returning home and their families through our amazing network of veteran charities. We support only the best veteran charities with your generous car donation.
When you donate your car, you will receive a tax deduction for the sale value of your vehicle. This means that you can save money on taxes while also helping those in need without any of the hard work.
Naperville, IL vehicle donations' proceeds support the organization to provide medical support, housing, companionship, accessibility infrastructure, etc. to American military when they return home.
We Offer Free Towing Anywhere In Illinois, Including:
A Donated Vehicle Makes A Difference And Benefits Veterans In No Time!
Illinois car donations are an easy way to support a good cause and make a difference in the lives of others without spending time and money. All it takes is a few minutes, and you can help make a positive change in someone's life.
When you're in Naperville, donating your car to VFV is easy with free towing and great customer service! So if you have an old vehicle sitting around taking up space in your garage or driveway, consider donating it today!
Why Donating Your Car To Our Nonprofit Organization Is Worth It
You may be wondering why donating your car in Naperville, IL to our vehicle donation program is worthwhile for you and your community. Here's why you should consider donating your car in Illinois:
Your car donations benefit veteran charities that make a big difference
Our donation process is fast and easy when you donate a car or other vehicle. We help with the vehicle's title transfer, and help with where to sign for transfer ownership on behalf of you! Our donation services use our resources well to protect you from working hard. You are donating to charity! Our interest is making car donations easy for you!
We come to you with free towing, freeing up space for a new car or SUV!
You get a great tax-deductible receipt when you donate a car in Naperville, Illinois. This tax-deductible receipt is equal to the auction value we get for car donations! If it sells for under $500, you can claim the fair market value up to $500 for your tax-deductible receipt. It really pays to donate with a top tax deduction!
You don't need to endure the hassle trying to sell your car. Car donations earn you value without any of the work!
You don't need to fix your car. Car donations save you costly repairs, time, and frustration.
You no longer need to store your vehicle. Car donation frees up space in your garage or driveway. We come to pick up donated vehicles for free!
Donate Your Vehicle In Naperville, IL Today
Illinois car donation in Naperville is changing lives one vehicle at a time. If vehicle donations sound like a good idea to you, we'll help you get started with these easy steps:
Contact Vehicles For Veterans on the phone at [chapter_phone_link] or fill out our online donation form. If you have any questions, we are here to answer! Our process is designed to be easy for you to access and complete!
Next, we'll contact you within 24 hours of the next business day to arrange for your vehicle pick-up. Your vehicle will be towed by a professional tow person at no cost to you, anywhere in Naperville, IL
Finally, we'll send you a tax receipt in the mail for tax deduction purposes. You can use this to fill out your 1098-c form for your taxes. It really saves you money to participate in car donation!
Our Vehicle Donation Program Will Accept Cars And Nearly All Other Vehicles, Including:
Cars
RVs (Recreational vehicles)
Motorcycles
Vans
Trucks
Passenger vans
SUVs
Tank Trucks
Boats
Trailers
Fleet vehicles
Landscaping vehicles
Luxury cars
Sports cars
Construction vehicles
Cargo vans
Camper vans
Pop up trailers
Jet skis
Other Vehicle
And more
Most charities don't have their own car donation program. We fix that problem by providing funds for amazing veteran charities through car donation!
Car donations, an amazing alternative to spending money or time, are another thing that separates us from most charities.
Illinois Car Donations Earn A Great Tax Deduction
Vehicles For Veterans simplifies getting a great tax deduction. We take care of all the burdensome paperwork from car donations.
Even better, as a 501(c)3 non-profit organization, you can claim the full selling price of the vehicle on your taxes. We are experts at efficiently turning vehicles into help for U.S. veterans and their families while saving you time and hassle.
Today is a great time for vehicle donations in Naperville, Illinois!