If you're in Paterson, New Jersey and have a car that you need to move off your property then you're in luck! Vehicles For Veterans is a non-profit car donation program that takes your vehicle, running or not, and turns it into funding for amazing, highly reputable veteran programs.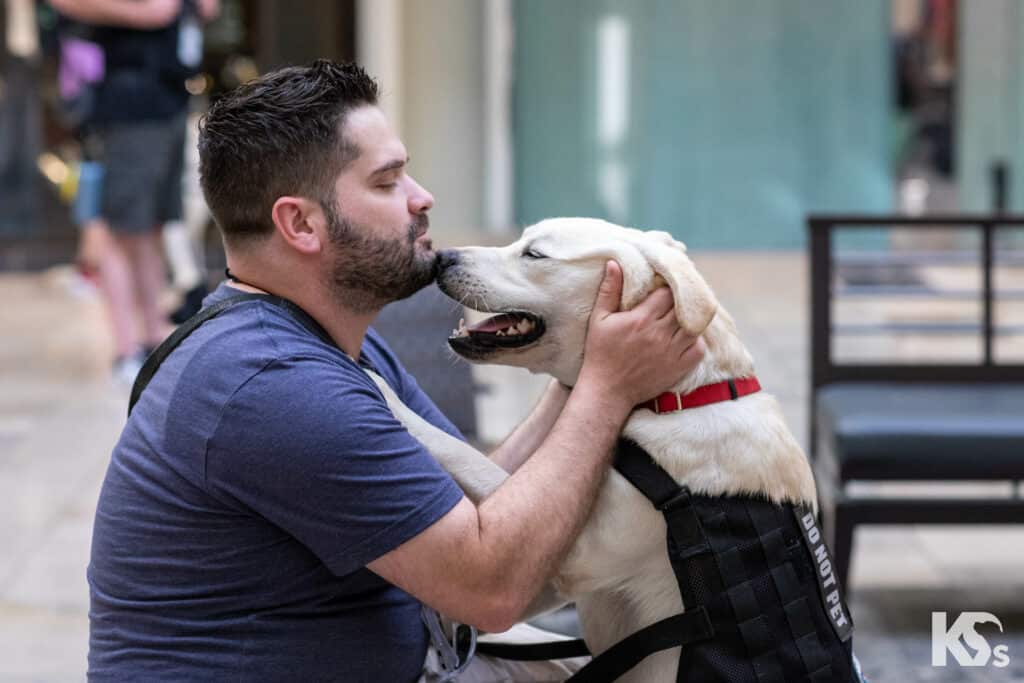 The proceeds when you donate a car benefit great veteran programs like Intrepid Fallen Heroes Fund, Operation Homefront, The Gary Sinise Foundation, and many more veteran charities, so you can feel great about giving back.
How Much Do I Get Back When I Donate A Car In Paterson, NJ?
Our car donation program allows you to do the minimum amount of work for the maximum benefit. That's what makes us the best of the car donation charities!
On top of helping wounded veterans, you will also get some great perks when you donate a vehicle:
Vehicles For Veterans offers free towing from anywhere in NJ. Your unwanted vehicle is picked up for free, and we come to you!
You help reduce NJ pollution when you recycle your car with us!
On top of that, we're also a 501(c)(3) nonprofit, meaning that your donation is 100 percent tax deductible. You receive a tax-deductible receipt after car donations are complete!
You get to provide funding for highly reputable veteran charities to help veterans and their families.
Donate your vehicle to enjoy these perks and a great donation experience! Vehicle donations benefit you and provide funds for life-changing programs!
Get Rid Of A Car Donations For Free, Anywhere In NJ!
We pick you up for free, anywhere in New Jersey, even if your vehicle doesn't run! Including:
Lakewood
Elizabeth
Edison
Woodbridge
Toms River
Trenton
Clifton
The Impact Of A New Jersey Car Donation
Your New Jersey car donation supports wounded veterans!
The Vehicles For Veterans program supports disabled veterans and other causes for our nation's veterans. These causes include, but are not limited to, health and wellness, employment, medical care, disability, pension, and housing.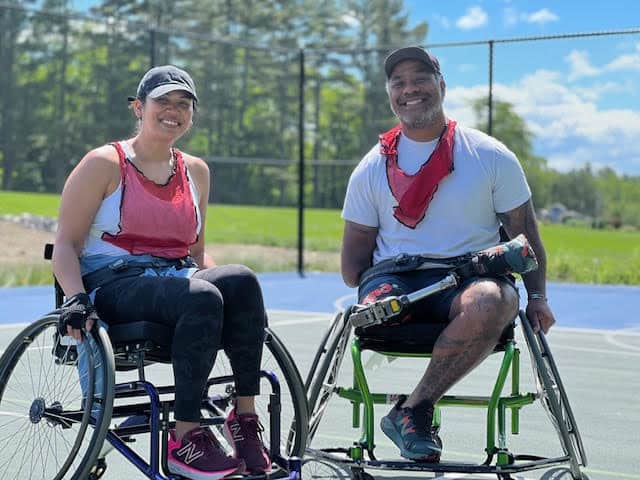 Vehicles For Veterans helps several veterans' charities throughout the U.S. Charities that have benefited from Vehicles For Veterans include: The Travis Mills Foundation, Team RWB, Oscar Mike Foundation, The United Service Organization (USO), Homes For Our Troops, Operation Homefront, K9s For Warriors, Veterans Airlift Command, Fisher House Foundation, Semper Fi Fund, Bob Woodruff Foundation, Operation Gratitude, Tragedy Assistance for Survivors, and many more!
We Accept All Kinds Of Vehicle Donations, Not Just Cars!
Regardless of where you live, your car donation will make a difference for veterans and their families. It also doesn't matter what type of vehicle you have to donate.
Cars are the most popular vehicle to donate to car donation charities, but we also accept:
Trucks
Boats
RVs
Motorcycles
Mopeds
Trailers
Watercraft
Jet Skis
Any type of vehicle can be donated to help raise money for wounded veterans.
How Do I Start A Vehicle Donation In Paterson, New Jersey?
Here's how you can donate your car in the Garden State:
To start your donation, just give us a call [chapter_phone} or fill out this online donation form.
We'll arrange your free towing pick up within 24 hours of the next business day.
When your vehicle donation is processed we'll mail your receipt. You can use that on next year's taxes!
Even if your car or boat has seen better days, you can still donate it and receive a great tax deduction. In most cases, your vehicle doesn't even need to run in order for us to accept it. Each and every car donation makes a difference, so donate yours today!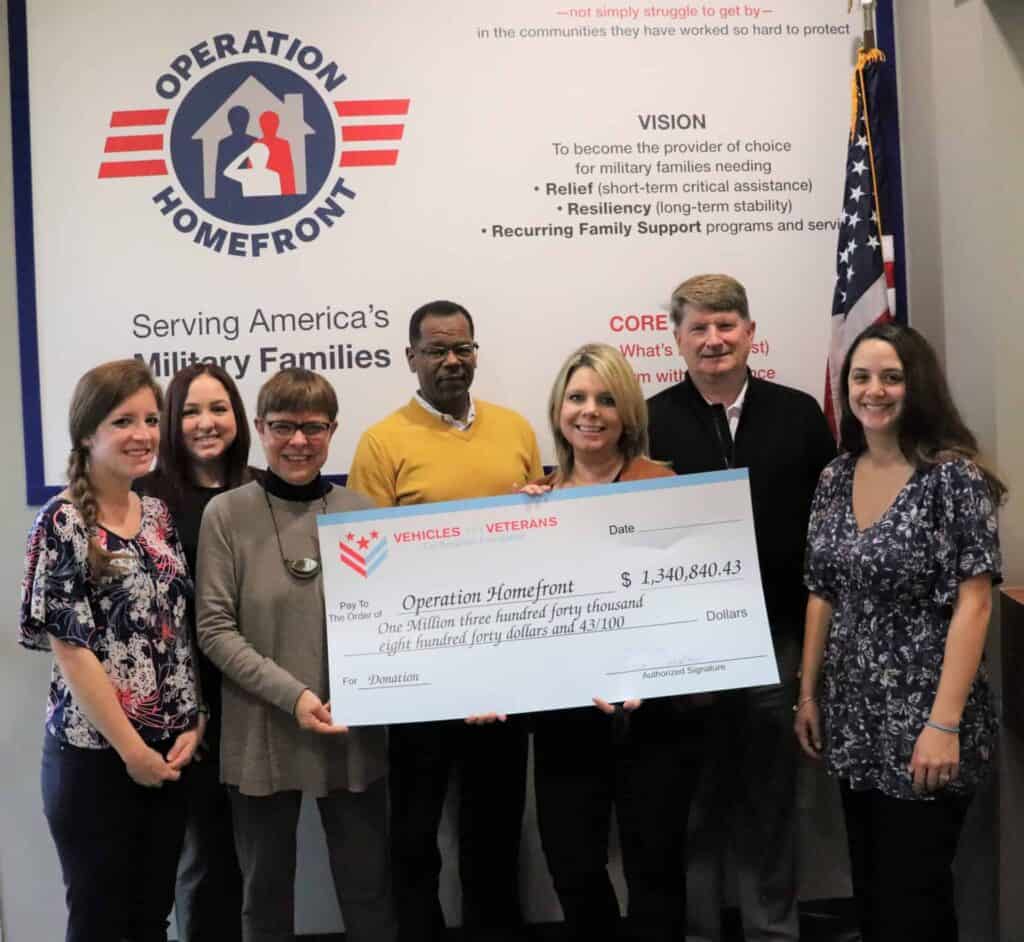 You Earn A Great Tax Deduction With Vehicle Donations
You get a great tax deduction with your car donation! After your donation is complete, we send a tax receipt in the mail.
You can work with a tax professional or tax advisor for tax advice on how to make the most of your tax-deductible receipt!
Your deduction will reflect the sales price of your donated vehicle. If your vehicle's full sale price is under $500, you can claim the fair market value up to $500.
If your vehicle sells for over $500, you don't need to worry about the fair market value. In that case, your tax receipt will be determined by how much the vehicle sells for.
Complimentary Pick Up For Your Generous Vehicle Donation
We come to you with free pickup almost anywhere in New Jersey! If we accept your vehicle, we work with a licensed tow company to pick up your tow truck accessible donation!
We are dedicated to making the whole process easy for you so we can make a difference for veterans.
The Donation Process Is Convenient
The only receipt we need to pull to prove our donation experience is great is our five star review average on trust pilot. Our experienced team is here to answer all your questions about the New Jersey Department of Motor Vehicles, title transfer, IRS guidelines, registered owner, license plates, etc!
Avoid The Hassle Of Selling, Storing Or Repairing Your Unwanted Vehicle
Donating is the best option for your vehicle. Yes, it's better than selling, storing, or fixing your vehicle.
Selling means posting ads, haggling for price, scheduling test drives, etc. Car donation eliminates the hassle and you get paid with a tax deduction!
Storing means having less space for the cars you actually want and use!
Repairing can be expensive and time-consuming. Save yourself the trouble with car donation!