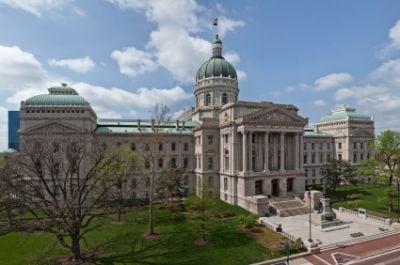 If you have an unwanted vehicle and have been looking for a way to give back to veterans throughout the country, Vehicles For Veterans might be just what you're looking for. Our car donation program supports disabled and other veteran programs and we offer you an easy way to get rid of a car in Indianapolis, Fort Wayne, Evansville and everywhere in between.
Vehicles For Veterans helps veterans by funding programs that give veterans a more secure future. Whether a veteran needs help with basic needs during a hard time or they are transitioning back to civilian life, veteran programs can help. The proceeds from donations like yours help keep these programs running.
You can help veterans everywhere when you donate a vehicle to Vehicles For Veterans in Indiana.
Donating A Car Is Easy And Beneficial
The most important outcome of your donation is the impact it makes on veterans in need. On top of the great feeling you'll get from helping a worthy cause, you will receive many other great benefits. These include:
Our professional service that makes the donation process easy and hassle-free.
Free pick-up or towing of nearly all vehicles, regardless of whether they run or not. We accept cars, trucks, boats, RVs and motorcycles.
The maximum possible tax deduction for your charitable vehicle donation, since we are a 501(c)(3) nonprofit.
An easy way to contribute to the green movement. Your donated car will be auctioned for a new owner to use or recycled into reusable materials.
For immediate scheduling of your donation, please call 1-855-811-4838 now. Our donation representatives are available anytime to take your donation, assist you with any questions you may have, and schedule your free vehicle pick-up. Alternatively, you may use our online car donation form to make a donation. When you make a donation online, a donation representative will contact you within 24 hours of the next business day to arrange for your free vehicle pick-up.
Your Donation Makes A Difference
When you donate a car to Vehicles For Veterans, you help more veterans to lead better lives. If you would like to be a part of that mission, consider making a vehicle donation today. Each and every vehicle provides important funding for veterans' programs.