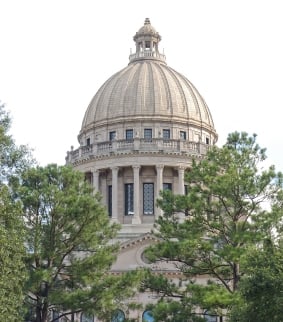 Take a moment to think about all of those brave men and women who have served our country and have helped to make it a safer place to live. Many of these veterans may be in need of your help. A car donation can make a difference. There are approximately 21.8 million veterans in the United States, all who could benefit from your car donation!
Why Donate To Vehicles For Veterans In Mississippi
Vehicles For Veterans is a vehicle donation program benefiting disabled veterans and other veteran programs. Free veteran programs help to provide veterans and their families with support and services. Many services are available to help veterans every step of the way.
However, your help is needed to make this possible. Veterans' programs rely on people like you to help fund wonderful support and relief programs. Plus, when you donate a vehicle to Vehicles For Veterans, you receive many great benefits:
The proceeds of your donation help veteran programs provide a better life for veterans in need of assistance.
You receive fast and free pick up or towing of your vehicle, anywhere in Mississippi.
Your donation is completely tax deductible.
The donation process is easy – you can donate online or by calling 1-855-811-4838.
Car donation and recycling is green and eco-friendly.
Donate Your Car In Mississippi And Get Free Towing
Gulfport
Southhaven
Biloxi
Hattiesburg
Olive Branch
Meridian
Greenville
Clinton
Tupelo
Enhance The Life Of A Veteran Today
Car donation is quick and hassle-free, so it's never been easier to support American veterans. Donate your car, truck, boat, RV, SUV, motorcycle, or camper to Vehicles For Veterans and receive a great tax deduction for your Mississippi car donation, and help to support veterans at the same time.
Vehicle donations are 100 percent tax deductible and help to build better lives for our nation's veterans and their families. Donate a vehicle today by completing three easy steps:
Call 1-855-811-4838 or fill out an online donation form.
If you fill out our online donation form a member of our staff will contact you within 24 hours of the next business day.
Receive free pick up or towing of your vehicle, whether the vehicle runs or not.
Donate Your Car In Mississippi Today
A car donation to Vehicles For Veterans can help veterans in accessing the full range of benefits available to veterans and their families, while also helping to educate the public about the sacrifices that veterans make for the sake of their country. After they've served, veterans need help transitioning to life back at home, and the proceeds from your donation fund programs that help make it an easier transition.
Donate your car today to provide a veteran with a better life during their transition to life as a civilian. The transition is difficult, but your car donation can help.