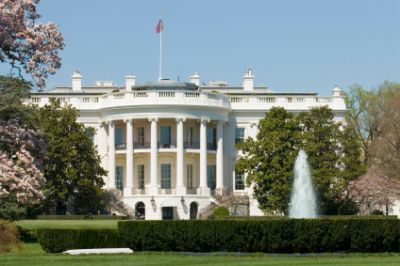 Vehicles For Veterans is a car donation program that helps support disabled and other veteran programs for veterans everywhere. The proceeds from your donation help provide services veterans need during tough times, such as help with housing, food, daily living costs and other support. You can help empower veterans to lead high-quality lives when you donate your vehicle today.
Vehicles For Veterans offers you an opportunity to help veterans all over the U.S. with a car donation. Best of all, we take care of everything for you. Car donation is an attractive alternative to the hassle of selling your vehicle, trading it in, or having it take up needed space in your garage or driveway. Donate your car, truck, motorcycle, SUV, RV, or boat to Vehicles For Veterans today to support programs that specialize in helping our nation's heroes. Your car donation is something to be proud of.
Car Donation Is Easy And Beneficial. Our 100 Percent Tax Deductible Program Offers:
Free pick-up or towing of all vehicles, running or not, anywhere in the D.C. area, including Baltimore.
As a 501(c)(3), we offer you the maximum possible tax deduction for your donation.
Professional service that makes the vehicle donation process easy and simple.
The knowledge that your vehicle will help veterans in need.
Turn Your Vehicle Into So Much More
Washington D.C. is home to many of our country's best-known national monuments and artifacts including the Washington Monument, the Lincoln Memorial Reflecting Pool, the Declaration of Independence, the Bill of Rights and the Library of Congress. It is also the site of important war memorials such as the National World War II Memorial, the Korean War Veterans Memorial, the Vietnam Veterans Memorial and the District of Columbia War Memorial.
These national monuments, artifacts and buildings hold important pieces of American history and memorialize those who have made the ultimate sacrifice serving our country and protecting our freedom.
With a car donation to Vehicles For Veterans, you can turn your old car, truck, boat, camper or motorcycle into so much more than a vehicle. Transform your vehicle into funding for crucial veterans' programs today by making the generous decision to donate it.
Three Easy Steps To Help Veterans
Whether you make your vehicle donation online or by phone, we make it easy and hassle-free.
Start by giving us a call at 1-855-811-4838 or filling out our easy vehicle donation form. Our experienced vehicle donation representatives are available any time to help you with the donation process and answer any questions you might have.
Next, we'll contact you within 24 hours of the next business day to arrange for your vehicle pick up! At no cost to you, we tow all vehicles, anywhere in the D.C. area. We'll take your old car even if it doesn't run.
Finally, we'll mail out your tax deductible receipt. Save this and deduct it from your taxes at the end of the year. Any donations we receive online before 11:59 p.m. on Dec. 31 count for that tax year, so now is the perfect time to donate a car.