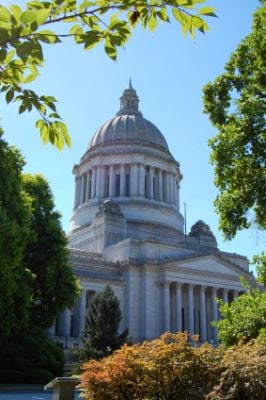 Vehicles For Veterans helps provide veterans from all over the country with a better life through donations to disabled and other veteran programs throughout the U.S. Many American veterans bring home a wide range of needs. Vehicles For Veterans is dedicated to giving back by helping to fulfill the needs of those veterans.
Vehicles For Veterans works hard with your generous vehicle donation to help support services that veterans can benefit from. All of this is done to help veterans who are facing challenges here at home. You can help Vehicles For Veterans achieve this mission by donating your unwanted motorcycle, car, RV, boat or trailer.
Whether you're in Seattle, Tacoma or anywhere else in Washington State, we'll come to you with fast & free towing.
Donating Your Car In Washington Makes A Positive Difference For Veterans
When you donate a car, truck, boat, RV or motorcycle to Vehicles For Veterans, the proceeds from your donation help give back to the selfless American veterans. As a nonprofit 501(c)(3) car donation organization, Vehicles For Veterans depends on your donations to help improve the lives of American veterans.
We Make Car Donation Easy And Beneficial
When you donate a car to Vehicles For Veterans, you'll feel great knowing that it helps provide veterans in your community with a higher quality of life. On top of that, you will receive other great benefits in return for your generous donation:
Professional service that makes the donation process easy and hassle-free.
Fast, free pick-up or towing of your vehicle, regardless of whether it runs or not. We are able to accept most cars, trucks, boats, RVs, and motorcycles.
The maximum possible tax deduction. Since we are a 501(c)(3) nonprofit organization under the IRS Code, your donation to Vehicles For Veterans allows you to claim a great tax deduction for your donation.
An easy way to contribute to the green movement. Your vehicle will be auctioned to a new owner or recycled into new materials.
Donate A Car In Washington State With Free Towing
Give Back To Veterans Today With Your Washington State Car Donation
If you're ready to donate your car in Washington, you can get started right now with these easy steps:
Start by giving us a call at 1-855-811-4838. Our donation representatives are available any time to answer any questions you may have and schedule your free vehicle pick-up.
Alternatively, you may choose to fill out an online car donation form to make your donation. With this method, you will be contacted within 24 hours of the next business day to schedule your vehicle pick-up.
Look for your tax deductible receipt to arrive in the mail. Save this for next year's taxes.
When you donate a car to Vehicles For Veterans, you help veterans, which in turn helps to build strong communities. If you would like to be a part of that mission, consider making a vehicle donation today.