Across the country, there are several veterans in need. There are many ways that you can help our nation's veterans. Vehicles For Veterans helps veterans in several different ways. There are currently 21.8 million veterans in the United States, and Vehicles For Veterans works hard to benefit disabled and other veteran programs. Veterans' programs depend on people like you to help!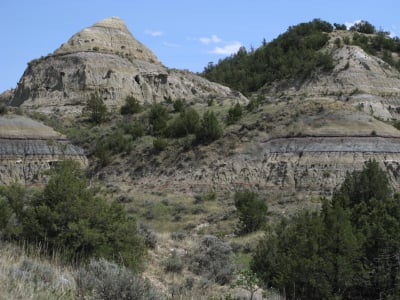 How Your Vehicle Can Enrich The Life Of An American Veteran
When you donate a car, truck, boat, motorcycle, or camper to Vehicles For Veterans, your vehicle benefits American veterans. When vehicles are donated, your vehicle is recycled or auctioned off and the earned proceeds are then donated to veterans' charities. Plus, donors receive a great tax deduction and free pick up or towing of their vehicle, anywhere in North Dakota. Car donation provides many great benefits!
You will be helping to provide veterans and their families with a better life and an easier transition after life away from home.
Your donation funds programs that help veterans during difficult times.
You enjoy fast and free pick up or towing of your vehicle, whether the vehicle runs or not.
We will pick up your vehicle nearly anywhere in North Dakota.
You will receive a tax deduction for your charitable contribution.
You receive many great perks when you donate a car to Vehicles For Veterans, but the best benefit may be the fact that you are giving thanks to the American veterans who so selflessly fought for our freedom.
North Dakota Car Donation Is Easy And Takes Little Time
One of the great things about car donation is that it allows you to get rid of an unwanted vehicle in an easy and hassle-free way. Donating a car is easy on your part but can do so much for American veterans.
If you have a vehicle to donate to this worthy cause, please call us at 1-855-811-4838 or fill out an online donation form. Receive free vehicle pick up or towing, anywhere in North Dakota. See how easy car donation really is!
Veterans Rely On Your Help
Veterans make the selfless decision to fight for our country's freedom, and a car donation is a simple way to thank our nation's veterans. Life back in the states can be hard for veterans, and veterans' charities can go a long way for helping them.
By donating a car to Vehicles For Veterans, you can help to fund the veterans' charities that bring a positive impact to American veterans and the communities around them. Your car donation can be a part of more than you ever thought possible!