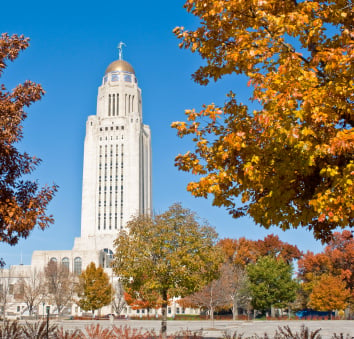 There are currently 21.8 million veterans in the United States. When you donate a car to Vehicles For Veterans, you can help to fund disabled veterans and other veteran programs throughout the United States. Your car donation will help to fund many wonderful programs and services available to veterans and their families.
How Car Donation Benefits You in nebraska
Donating a car to Vehicles For Veterans benefits veterans and helps to provide an easier transition for veterans as they settle back into civilian life, but it also benefits you! When you donate a car to Vehicles For Veterans, you receive:
Fast and free pick up or towing of your vehicle, whether it runs or not.
We will pick up your vehicle anywhere in Nebraska.
You will receive a great tax deduction during tax time.
Your Nebraska vehicle donation is green and eco-friendly since your vehicle will be recycled and reused to build new vehicles. If your vehicle is not recycled, it will be auctioned off for a new owner to use.
You will be making a difference in the life of an American veteran, which may be the best benefit of all.
Towing From Anywhere In Nebraska
Bellevue
Grand Island
Kearney
Fremont
Norfolk
Hastings
Columbus
Papilion
North Platte
La Vista
And more!
Ready To Donate? Call Us Today
If you'd like to donate a car, truck, boat, motorcycle, SUV, RV, or camper to benefit veterans in your own state, simply give us a call at 1-855-811-4838 or fill out an online donation form. If you have any questions regarding your vehicle donation, don't hesitate to give us a call.
Donate your unwanted vehicle today and support an amazing cause that cares about our nation's veterans. Millions of men and women make sacrifices to fight for the country that they love. If you've wanted to thank a veteran for all of their hard work and dedication, car donation is the perfect opportunity. Turn your vehicle into so much more and let it make a difference in the lives of veterans and their families.
Your Nebraska Car Donation Provides Support And Assistance
Donations such as your car donation are needed to provide veterans with the help that they need. Your car donation can help to provide funding to fulfil basic needs for veterans and their families.
Let your unwanted vehicle be a part of something bigger and better. Thank an American veteran today, when you donate a car to Vehicle For Veterans.