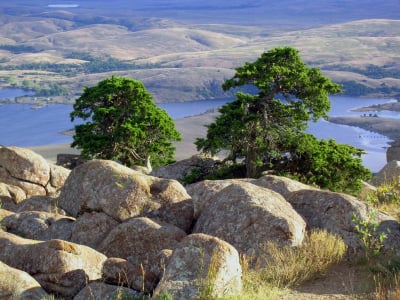 Currently, there are 21.8 million veterans in the United States. When returning to the United States, veterans experience problems of all sorts. Vehicles For Veterans is a car donation program, benefiting disabled and other veteran programs that help veterans during these difficult times. If you are looking to give back to veterans, donating your unwanted vehicle is the easiest way to make a big impact on veterans!
Vehicles For Veterans Benefits Veterans
Vehicles For Veterans is a vehicle donation program benefiting veterans' charities throughout the U.S. As a 501(c)(3) nonprofit organization, Vehicles For Veterans accepts vehicle donations and recycles or auctions them off to benefit American veterans through disabled and other veterans programs. When you donate a car in Oklahoma, you will receive free pick-up or towing of your vehicle, anywhere in Oklahoma. Plus, you also receive a great tax deduction. Car donation even benefits you!
Your car donation is incredibly important at helping veterans by giving them the resources they need to live better lives. Vehicles For Veterans has helped both donors and veterans with excellent customer service, tax benefits and all the services of the veterans' charities.
Your Car Donation Helps Deserving Veterans
When you donate a car to Vehicles For Veterans, you can help provide veterans with assistance. Coming back to civilian life can be hard for veterans for several different reasons. Vehicles For Veterans benefits charities to assist veterans in many different ways using your generous donation. Give back to veterans today!
Ready To Donate Your Car? Call Us Today
If you have a vehicle to donate, please call Vehicles For Veterans to make your tax-deductible vehicle donation today. It's easy to donate and only takes a few simple steps:
Call us at 1-855-811-4838 for immediate scheduling of your vehicle pick-up. You will have a chance to speak with a member of our staff and ask any questions about donating a car to charity.
You may also choose to fill out an online donation form. If you use this method, you will be contacted by a member of our staff within 24 hours of the next business day.
Save your tax-deductible receipt to deduct from next year's taxes.
When you donate a car, you can feel great about making a difference in the life of an American veteran. Veterans make a sacrifice to fight for our country's freedom, and your car donation shows appreciation. Donate your vehicle today and support the wonderful mission of Vehicles For Veterans.